Dynamic weighing, checkweighing on the fly
SCAIME provides solutions offering speed, precision and functions specially adapted to the requirements of dynamic weighing.
Digital solutions
AAD / DVX digital load cells and the eNod range of digital controllers are equipped with dynamic weighing functions:
Signal processing management and automatic weight value calculation.
On-the-fly weighing cycle control with management of external sensors.
Configurable digital filters dedicated to vibration attenuation.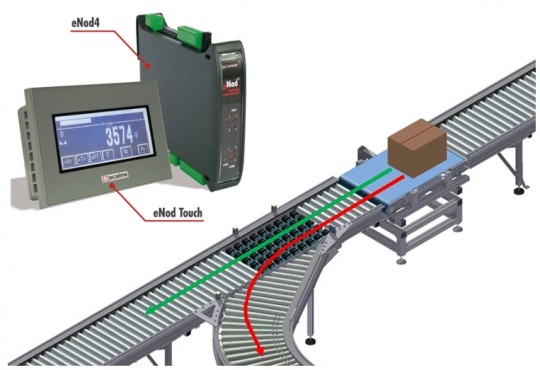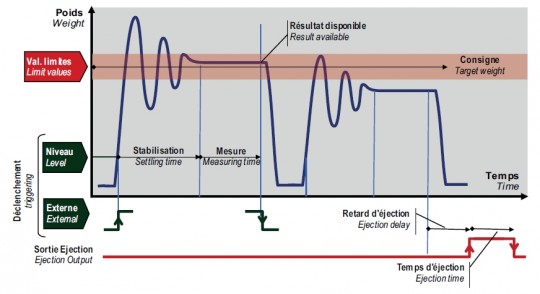 Software
eNodView enables the configuration and calibration of all products in the DVX/DVS or eNod range. It is also a powerful program for signal acquisition and analysis, offering:
temporal and frequential graphic visualisation of the signal,
simulation and configuration of digital filters.